Welcome to the Twirlywoos Wikia
Edit
Twirlywoos is a Children's 2015 program aired from Cbeebies.
About the Show
Edit
This bright, carefully-crafted series features laugh-out-loud child-centric humour which encourages preschoolers to think for themselves and gain confidence in their own perceptions of the world. Brimming with bubbly characters and a vibrant imagination, the show emboldens young audiences to be able to reinforce their understanding as they grow and develop, becoming active and inquisitive within their own lives.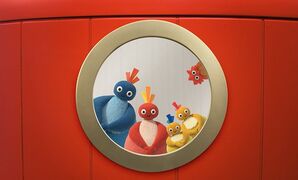 Ad blocker interference detected!
Wikia is a free-to-use site that makes money from advertising. We have a modified experience for viewers using ad blockers

Wikia is not accessible if you've made further modifications. Remove the custom ad blocker rule(s) and the page will load as expected.